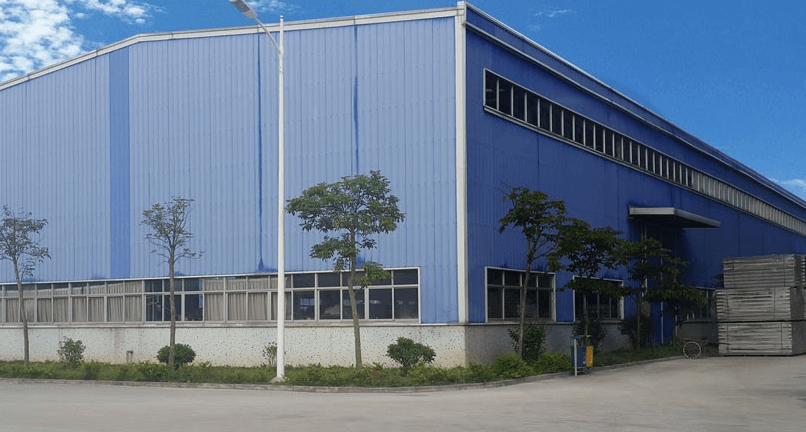 Building with metal steel is generally known to be a cost-effective way of erecting a durable edifice.

Also, the lightweight materials as well as the convenience of constructing steel houses make it more acceptable for building stadiums, production factories, and even high-rise buildings.
However, achieving all these becomes very easy to do, especially when you are working with a reputable and professional steel building manufacturer that can guide and provide the best steel material.
With this, you are sure of spending once and reaping the benefits for many years.
Well, identifying and choosing the right steel building manufacturer can be a very tricky adventure to embark upon. But nothing to worry about because this article will guide you on what to look out for when you need one that you can rely upon.
1. Accreditation/Certification
Some steel building organizations have acquired accreditations that address the nature of their items as well as their proficiency. Some such notable certifications include Metal Building Manufacturers Association (MBMA), which works with the International Accreditation Services (IAS) to assess steel buildings for quality assurance.
Similarly, the American Institute of Steel Construction (AISC) is a specialized organization and exchange affiliation that has made rules to assess each progression of the steel building development process.
So, in order to have the best experience with a steel building manufacturer, you should be sure that they are certified by these regulatory bodies.
2. Kind of structures marketed
There are various unique sizes and styles of steel building material, yet most steel building manufacturers are just experts in building a few of such and most times remain with the particular material.
In order to get a professional steel building manufacturer, you must be sure that they are well adapted to building a different kind of steel houses using different materials.
3. A Complete Client Service Experience
First impression matters, you know that. So, when buying a steel building material, there are two basic key stages a reputable steel building manufacturer will be of help;
a. Firstly, during specification and purchase, to help you certify that your requested steel material will fit well to the chosen building site.
b. Secondly, during and after assembly to address any shortages and resolve mistaken beliefs.
So, having an idea of how this assistance would be provided by a steel building manufacturer will give you an idea of whether or not you are on the right track with your chosen supplier.
4. In-person client support:
Some steel building companies send delegates to help clients who are purchasing steel materials to look at their site, talk about the plan as well as what you would need.
In fact, such delegates can also speak with contractors to ensure that the products delivered are being used in the right way that will give the expected result of durability.
5. Additional After-sale Support
Many steel building manufacturers essentially sell products that can be collected by a contractual worker held by the customer.
On the flip side, other manufacturers pair their clients with a certified contractor that will provide a perfect job delivery. So, when choosing your steel building manufacturer, it is best to ask if there is provision for any other assistance you may need.
Summary
Having an eye for a steel house due to their lightweight and durability is a pretty good investment.
But before dashing into the market to make purchases for your project, a good background work about your vendor will save you a great deal.
With this, you can tell that you are working with a reliable and professional steel building manufacturer that is experienced enough to guide and support you throughout the project.